Celebrating 165 Years of Serving the Community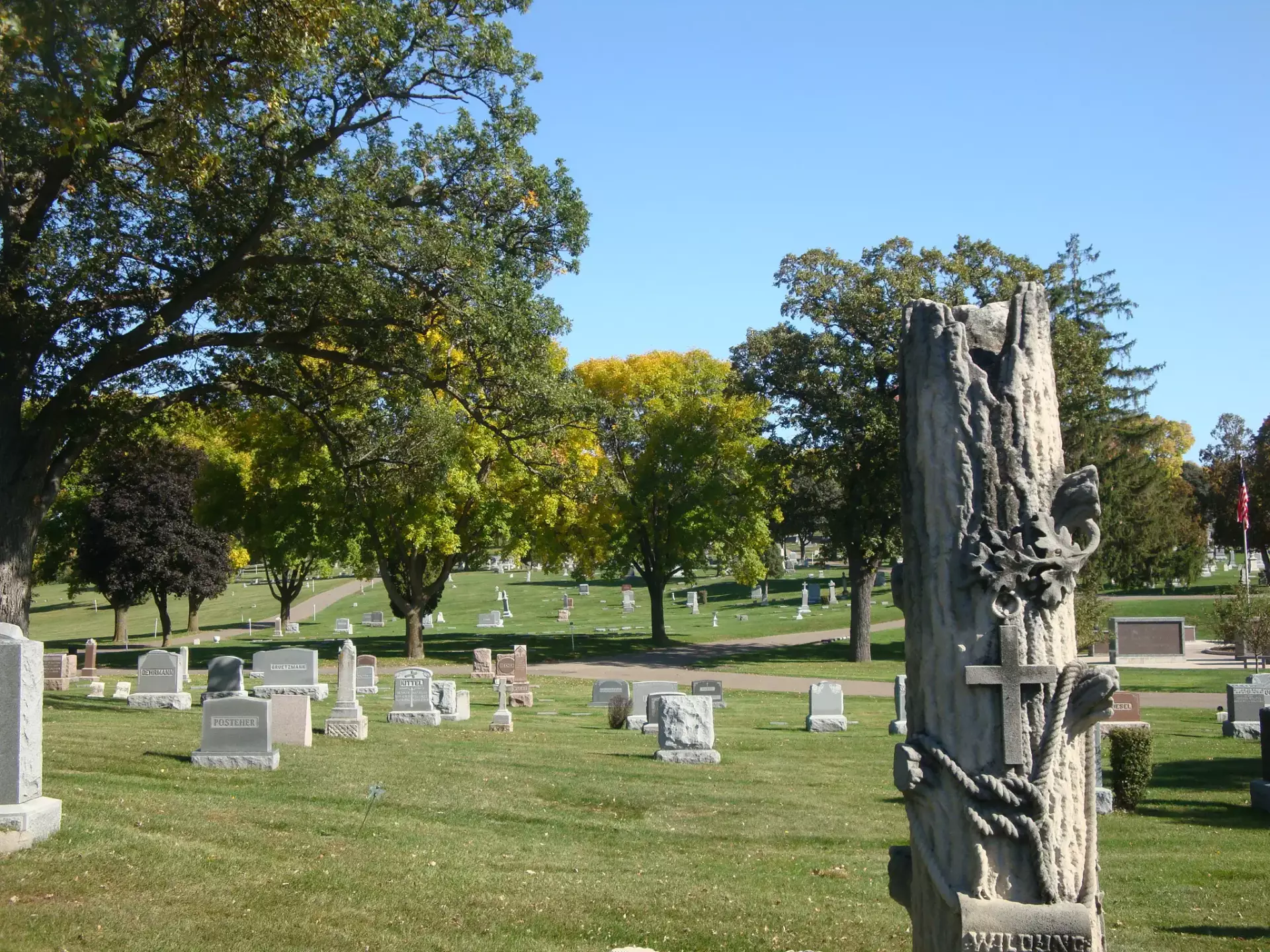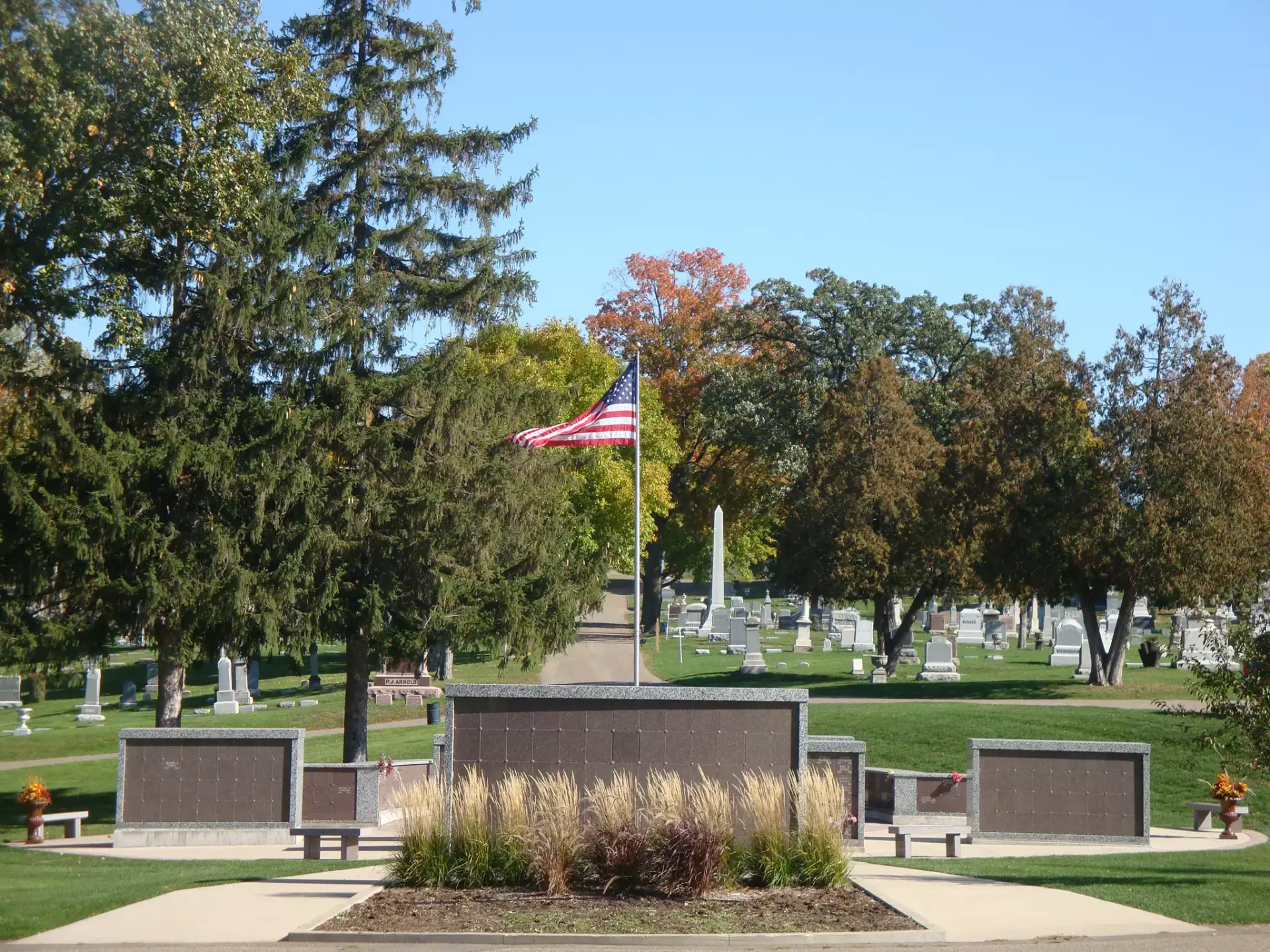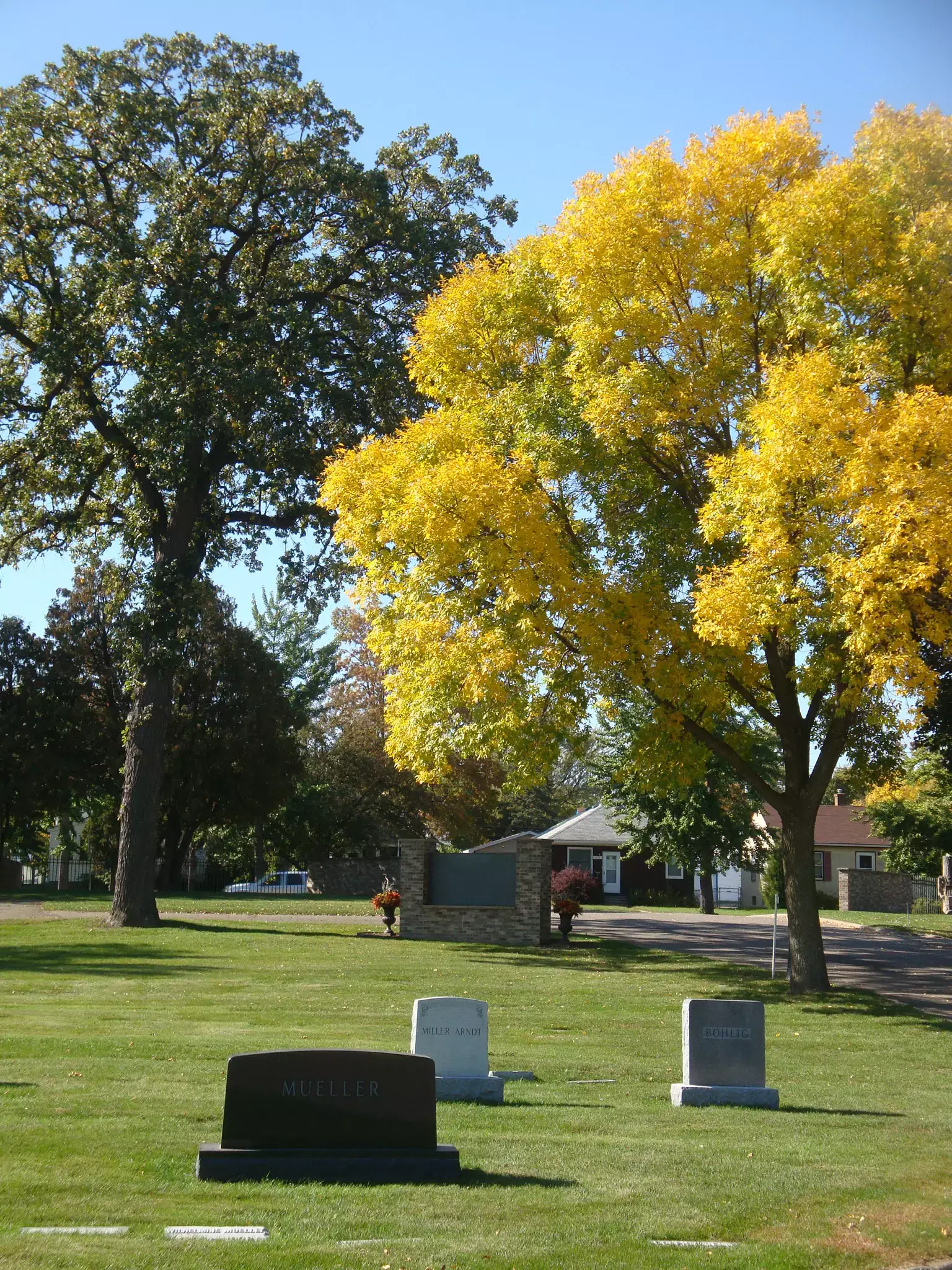 History

History

Welcome

Elmhurst Cemetery
Celebrating 165 Years
1858 – 2023
Find Your Place in History
Here, amid the beauties of nature, you may choose a final resting place for yourself or a beloved family member in either our well maintained grounds or in our beautiful Columbarium Niche Garden.
Established in 1858, St. Paul's third oldest cemetery, Elmhurst has been owned and operated by Trinity Evangelical Lutheran Church, now called Crown of Life Evangelical Lutheran Church and St. John Evangelical Lutheran Church. This 100 acres of picturesque and well maintained grounds sits in the North End area of St. Paul, just east of Como Park.
What We Offer
The one hundred acres of picturesque and well-maintained grounds of Elmhurst Cemetery offer a variety of options that will allow for a very personal and meaningful way to remember you and your loved ones.  The knowledgeable staff at Elmhurst is ready to assist you in understanding all of your options and guide you through the planning process.
Elmhurst Cemetery is a special place. Wooded heights and shaded valleys alternate from side to side. There are grassy slopes and shaded lanes, surrounded by mature trees providing dappled shade. Elmhurst Cemetery, named for the 760 elm trees that once graced it's narrow lanes, was established in 1858, the same year that Minnesota became a state.
Elmhurst Cemetery is one of St. Paul's oldest cemeteries. It followed that of the more famous Oakland Cemetery on Jackson Street, where many Minnesota's pioneers are buried, and of Calvary, the Catholic cemetery on Front Street.
Beautiful old cemetery established in 1858. There are many large tombstones, of various styles throughout the century and a half its been around. It's a large cemetery with many paved roads throughout, making it easy to drive through and enjoy, like a parkway drive for solemn people
Beautiful! Peaceful and well taken care of considering the size. Will be spending more time there after the loss of my mother last November.
The staff person who answered the phone was most polite and patient in helping me locate the final resting place of a relative of mine at Elmhurst Cemetery. Kudos to you sir, whoever you were today, that answered the phone!
Visiting the grave of a loved one is an ancient tradition. The staff at Elmhurst Cemetery would like to assist in finding the burial locations. Please use the interactive search via the link below. Every effort has been made to ensure the accuracy of the records.
However, it is possible that there have been misspellings of names and inaccurate recordings of burial dates. If you find an error, please contact the Cemetery Office and the information will be corrected.